About Windrift Hill Goat Milk Soaps, in Conrad, Montana
Dick and Deena Maier, along with their daughter and two sons run this family business in Conrad Montana. Deena is convinced that this family workforce is a perfect blend, just like their soaps and other products.
Deena Maier, who was an occupational therapist, saw people struggling with skin problems that medications didn't seem to help. She did some research and discovered that goat's milk was considered a great natural therapy and began making goat's milk soap in her kitchen.
Each of the Maier's Nubian goats is hand milked two times daily to insure high quality milk for Windrift Hill products. Deena's husband, Dick, says the high butterfat content helps moisturize the skin better than just about anything else. Goat's milk helps them to create an amazing line of natural skin care products.
Windrift Hill, named after the windy hill where the Maiers live, makes 45 different types of soaps, 21 scented lotions, and 13 scented body butters. They use natural clay oxides, herbs, oils, and of course, pure, farm fresh goat's milk.
Windrift Hill products are proudly made in Montana.
Meet the Windrift Hill Team
Deena and Dick Maier
Deena our founder, and product formulator had a desire to make natural skin care products. Deena's goal from her humble beginnings, making batches of soap and body butter in her kitchen, was to formulate products that would not only work for her dry, working Montana hands and feet but would also help the patients. As a former Occupational Therapist, she saw many of the struggles people had with their skin and how prescriptions and mass-produced creams were not working.
Her dream of owning her own business came true when she bought her original three dairy goats – Tina, Mandy, and Ginger. They were the beginning of her "dream team." Deena began her journey into formulating natural products, using goat milk from her three ladies, and Windrift Hill was born.
Dick, a retired middle school teacher is our master "goat herder." When we say our goats are "hand milked" daily, he is THE hand milker. Saying our goats are spoiled would be an understatement, Dick names each of the goats based on their fun and quirky personalities.  He is also the "kids" mama the first few months as all our babies are bottle fed and grow up being spoiled rotten by him. Dick went from teaching kids for 32 years to taking care of our "kids" we have every spring at Windrift Hill.
Amber Hofstad
Amber has been our #1 sales and marketing superstar from the start! From our humble beginnings traveling every weekend to craft shows, as well as managing the large trade show events, she has done it all! Looking back on all the miles she has traveled and places she has experienced it is evident that she has a gypsy soul that still loves to travel.
Growing and expanding Windrift Hill is Amber's passion. Packaging design, product creation, production line automation and marketing strategy development are all projects that she has firmly tackled. There is no task too big or small for Amber.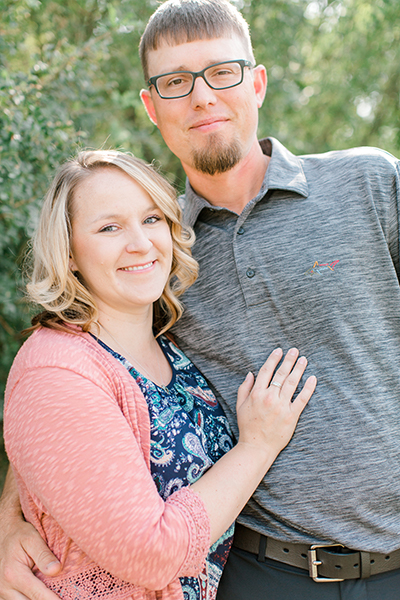 Andrea and Nick Hofstad
Andrea is our office manager, and chances are if you have called or emailed Windrift Hill you have chatted with her! She is the "Queen" of our office and gives outstanding customer service. Andrea inputs all the orders we receive and processes all the orders to be shipped. Without her, shipping would come to a standstill!
Nicholas is our "Soap Engineer!" He made the decision to move home after working construction for several years. Back in the day, when every bar was hand wrapped, Nick was the man responsible. After a few years of wrapping all the soap Nick was promoted to head soap maker! All those fancy swirls, fun colors and amazing cuts have been perfected by Nick. Lather Up!